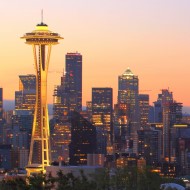 Welcome to R-Ladies Seattle
A local chapter of R-Ladies Global, R-Ladies Seattle exists to promote diversity in the R community, both in the US and worldwide. We are pro-actively inclusive of queer, trans, and all minority identities with additional sensitivity to intersectional identities (which many lead R-Ladies are). Our priority is to provide a safe community space for anyone identifying as a minority gender who is interested in R. As a founding principle, there is no cost or charge to participate in any of our R-Ladies communities around the world.
Please join us at an upcoming event or have a look at our past talks.
Many thanks to our sponsors, R Consortium and Ookla.